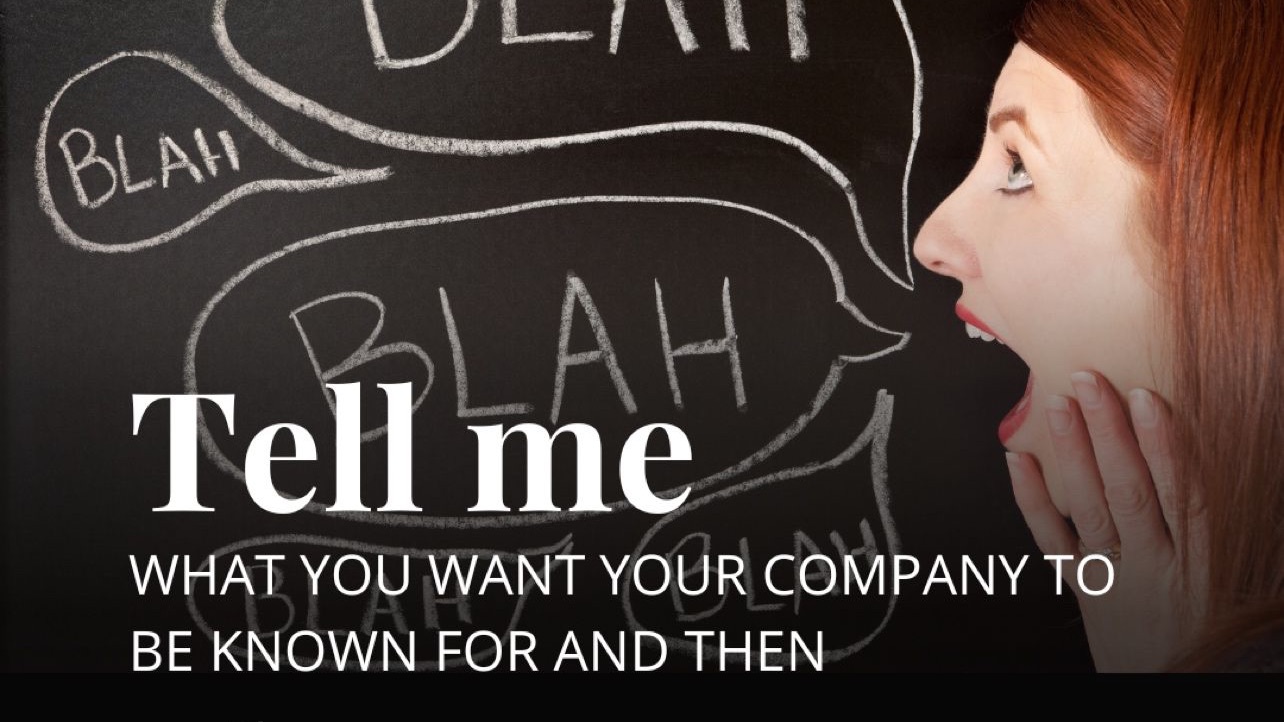 𝗧𝗲𝗹𝗹 me what you want your company to be known for and then 𝘀𝗵𝗼𝘄 me that you actually believe in it.
🗣 Most companies are all talk. 👇

They write out their "company values" to check a box. ✔️

None of their employees could actually tell you all the company values since they're so forgettable.

Paint the picture regarding your values
through stories. Your definition of...

"putting the customer first,"

"Integrity"

"Creativity"

...is different than the definition that your people have.

Paint the picture by connecting specific stories that tie to your values.


𝗦𝗵𝗮𝗿𝗲 𝗺𝗼𝗿𝗲 𝘀𝘁𝗼𝗿𝗶𝗲𝘀!
Want weekly updates...
to take your storytelling
to a whole new level?